I have seen the tutorial somewhere on one of the forums, but didn't get to look at it close enough to see how they were made. I decided to play around and I made my own version (kinda sorta...someone else may have already done this same thing...but oh well...I'm claiming it for now
) of the used dryer sheet flowers! Here is what you will need to get started.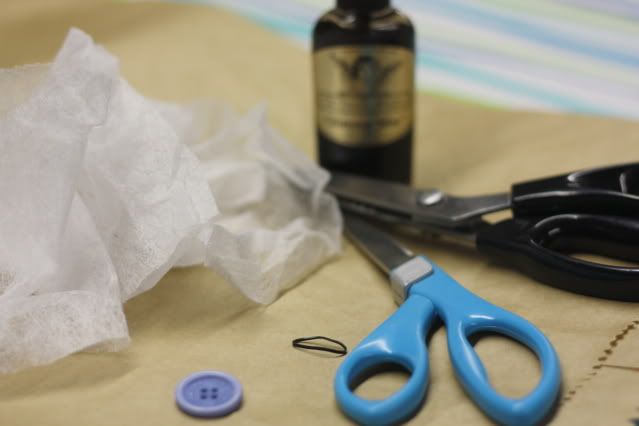 Dryer sheets
, preferably ones you have already used
Some
spray mist
or paint mixed with water, whatever you have on hand
scissors
decorative edge scissors or pinking shears
a
button
a
small rubberband
(I like to get the small ones from the dollar store that you use for toddler ponytails, about the size of rubberbands for braces)
decorative flowers, brads or 3-d stickers
(optional)
Your first step is to take one sheet and spread it out flat.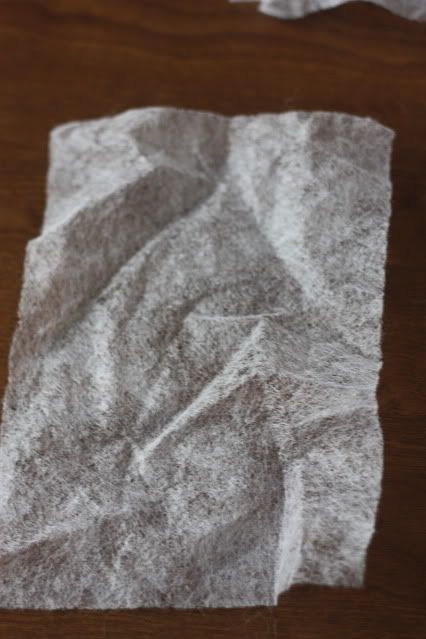 Next you want to fold it in half
And then in half again.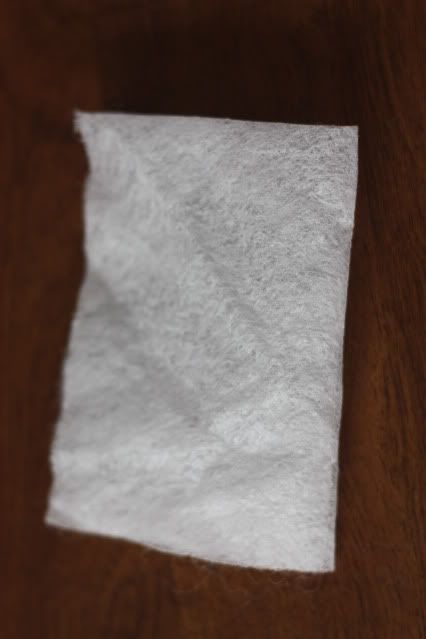 Now take one corner and fold over leaving the small amount at the end.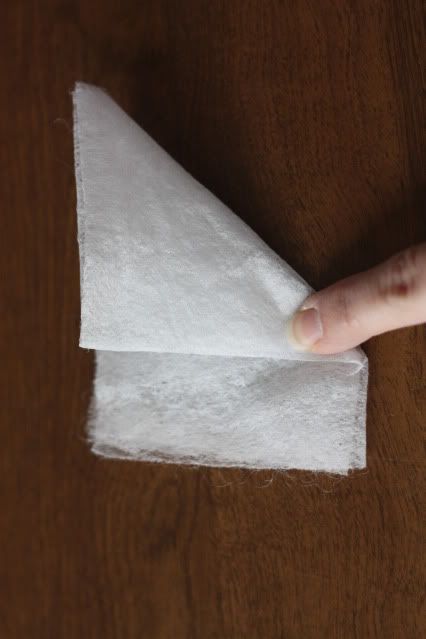 You will cut this off to make your fold a perfect square instead of rectangle, if you were to open it up.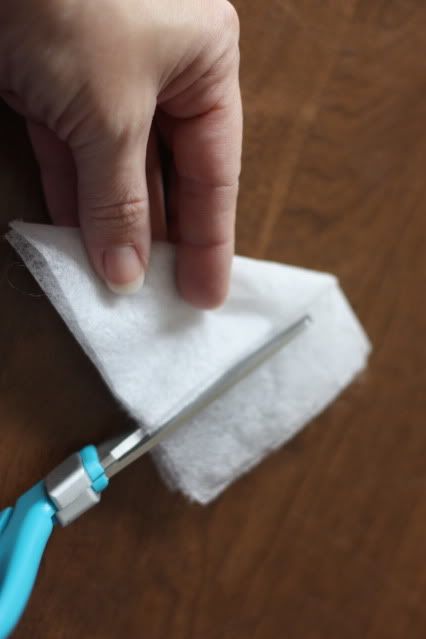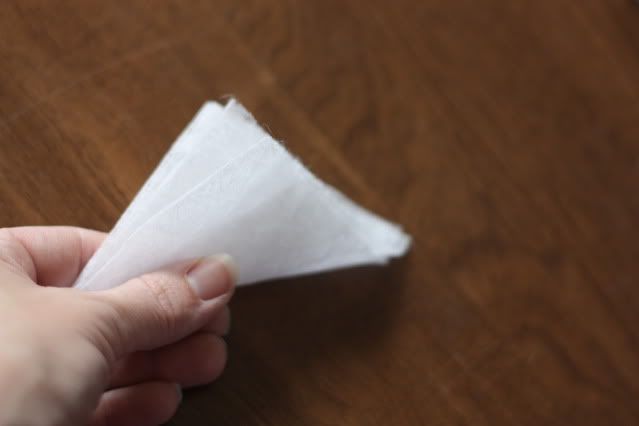 While you have it folded into this triangle, hold it so that the folded sides are down and the open sides are facing up. You will use your decorative scissors or pinking shears to cut off each corner giving it the shape of a kite.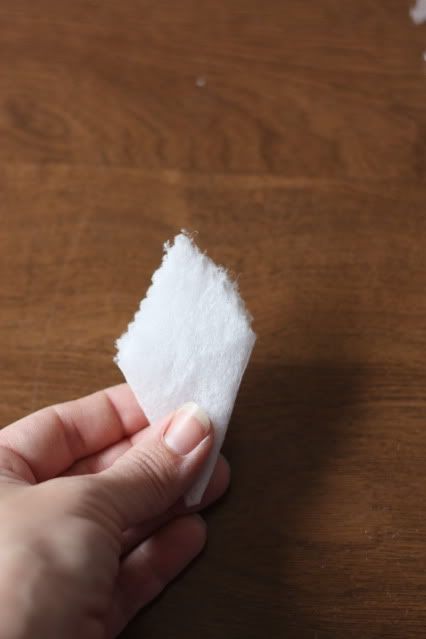 Now open it up and it looks like a star.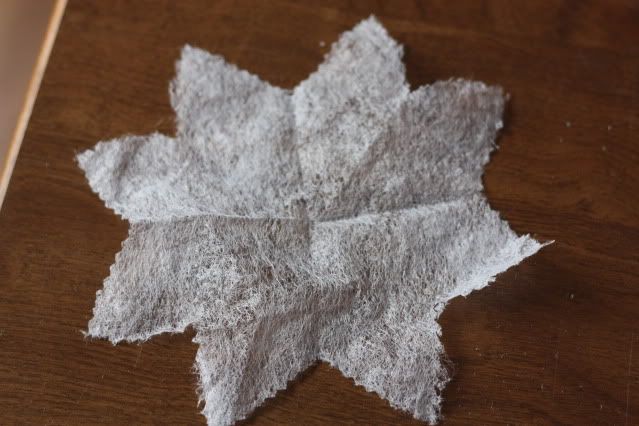 Spray it down and then let it dry. (or if you are impatient like me, you can use a heat gun to help it dry faster or blot it with a paper towel)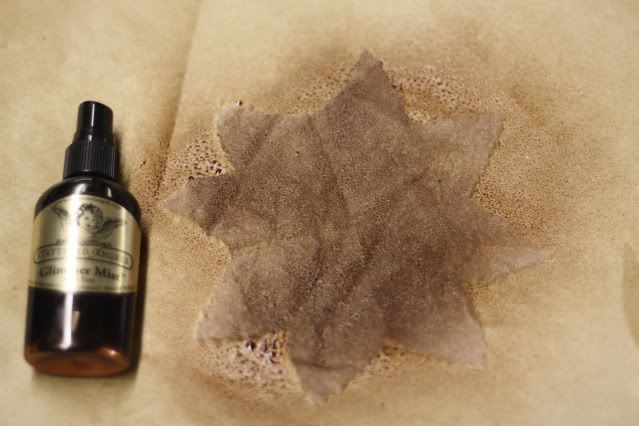 Now, take your button and lay it underneath in the center of your star shape.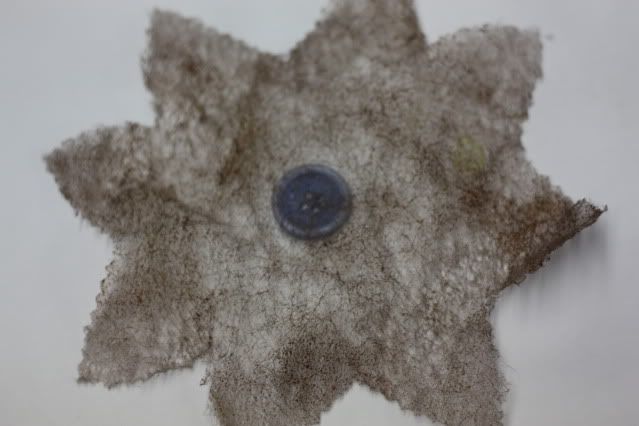 Grab all the sides and pull them tight underneath the button.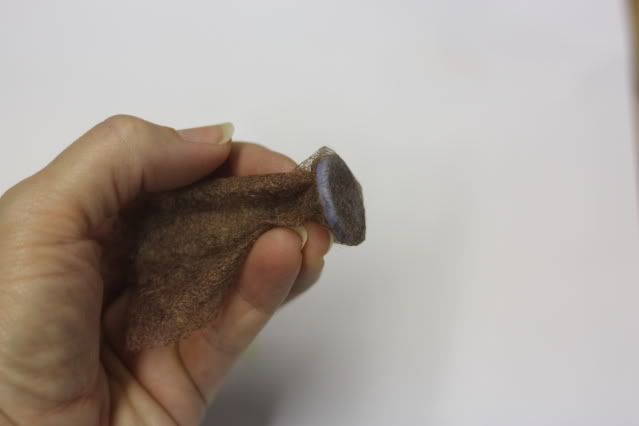 Use your small rubberband and put it around the button a couple of times. Not too tight.
Now spread out the edges again and there you have the basic flower shape.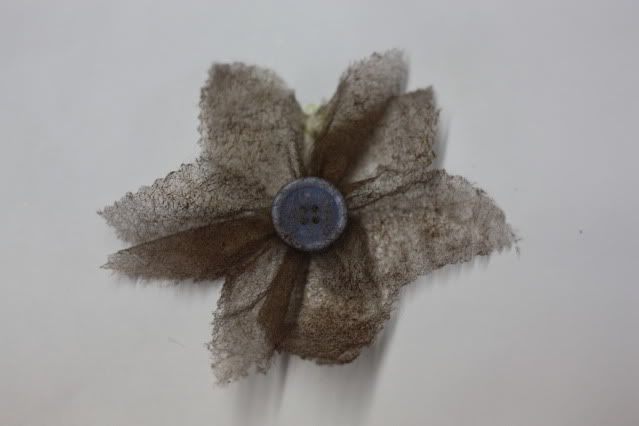 You can add whatever you want to the top to dress it up if you want. Just use craft glue or hot glue gun to make it stick!